About Marsh-Ives Studio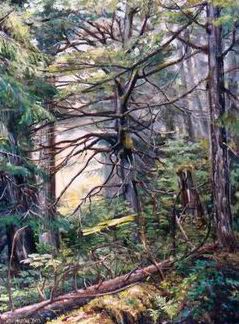 Linda Marsh-Ives shares an art and music studio in mid-town Anchorage with her two cats, Miranda and Mac. She does commissioned landscapes, animals, family pets, still lifes, family portraits, and individual portraits. Marsh-Ivew also does corporate portraits, including all ten of the Alaska IBEW presidents. She works from live models and photos. She especially enjoys using vintage photos and tintypes. The media she works in are graphite pencil, colored pencil, pastel, ink and oil.

Marsh-IVes' designs appear on greeting cards, post cards and T-shirts. She has designed T-shirts for the Birchwood Music Camp and the Suzuki Institute of Ak. Her paintings and designs may be seen at art shows and private viewings and in the Product Catalogue and Art Gallery on this site.

You may contact Linda Marsh-Ives Studio at:
Linda Marsh-Ives
2927 Drake Drive
Anchorage, Alaska 99508
Telephone: (907) 278-8880
email: linda@arctic.net